MANFAAT PENTINGNYA KONSUMSI TELUR DI DESA KIBANG, KECAMATAN METRO KIBANG, KABUPATEN LAMPUNG TIMUR
Abstract
ABSTRACT
The benefits of eggs in human life are so great that eggs are highly recommended for consumption by children who are in a period of growth, pregnant and lactating women, people who are sick or in the process of healing, and the elderly. Eggs are a source of animal protein that has a delicious taste, easy to digest and highly nutritious so that it is needed by many people. In addition, eggs are easy to obtain and the price is affordable. Indonesian people generally sufficient their protein needs by consuming eggs. Nowadays, there are many governments or students who are conducting campaigns to consume eggs every day, this campaign is carried out to increase the body's immune system, fulfill nutritional needs and also prevent stunting. Consumption of eggs 1-2 eggs a day per capita is highly recommended to help meet the protein needs in the body. Based on the results of observations made to 20 housewives, in Kibang Village, Kec. Metro Kibang, Kab. East Lampung in February 2022 it was discovered that a total of 18 housewives had not implemented egg consumption at least once a day. Many housewives do not know the importance of consuming eggs, the lack of education for housewives is one of the factors that affect consumption rates. This counseling is expected to provide benefits to participants and the community and raise awareness of the importance of consuming eggs, as well as how to select good quality eggs and store eggs properly.
Keywords: Egg, Egg Benefits, Egg Consumption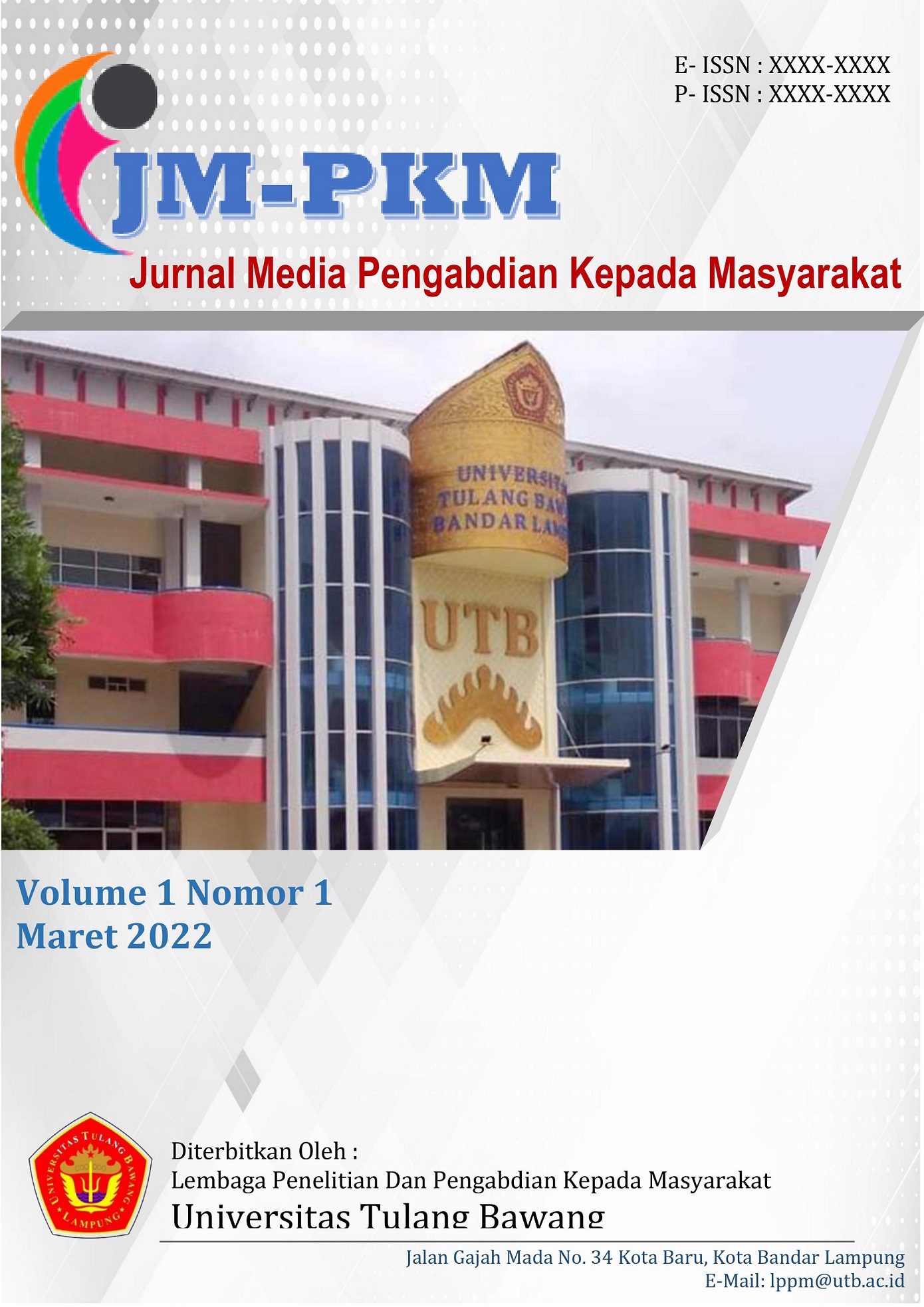 Downloads
How to Cite
Derma Tungga Dewi, A., Herdiansah, R., & Suhadi, M. (2022). MANFAAT PENTINGNYA KONSUMSI TELUR DI DESA KIBANG, KECAMATAN METRO KIBANG, KABUPATEN LAMPUNG TIMUR. Jurnal Media Pengabdian Kepada Masyarakat, 1(1), 1–5. https://doi.org/10.37090/jmpkm.v1i1.570
License
This work is licensed under a Creative Commons Attribution-ShareAlike 4.0 International License.