PENEGAKAN HUKUM TERHADAP PERDAGANGAN PRODUK BARANG ILEGAL BERDASARKAN UNDANG-UNDANG NOMOR 8 TAHUN 1999 TENTANG PERLINDUNGAN KONSUMEN
Abstract
Article 62 of the Criminal Code states that trading in illegal goods is a crime, and this is enforced in conjunction with other laws that protect consumers. How is law enforcement against trade in illegal goods products based on Law Number 8 of 1999 concerning Consumer Protection. What are the disincentives for law enforcement efforts against the crime of counterfeiting illegal products? This study uses a legal-regulatory approach. Based on the results of the study and discussion, it shows that law enforcement in relation to trade in illegal commercial products based on Law Number 8 of 1999 "Consumer Protection" is carried out through the application of criminal law (criminal law enforcement) and peer review by the National Police and the Food and Drug Supervisory Agency ( BPOM). The perpetrators of trafficking in illegal goods are handled legally at the judicial level based on legal provisions and one of its enforcement is carried out by a decision with a permanent res judicata (inkracht van gewijsde) in order to obtain criminal sanctions and guarantees of legal certainty. others: The criminal sanctions of Article 62(1) in conjunction with Article 8 and Article 9(2) of the Consumer Protection Law Number 8 of 1999 do not have a deterrent effect.
 Keywords: Trade, Illegal Goods Products, Consumer Protection.
References
Buku
Arief, Barda Nawawi, 2002, Bunga Rampai Kebijakan Hukum Pidana, Bandung: Citra Aditya Bakti.
, 2001, Masalah Penegakan Hukum dan Kebijakan Penanggulangan Kejahatan. Bandung: Citra Aditya Bakti.
Atmasasmita, Romli, 1983, Teori Penegakan Hukum, Bandung: Armico.
Gosita, Arif, 2005, Masalah Kejahatan, Jakarta: Akademika Presindo.
Hamzah, Andi, 2006, Hukum Pidana dan Acara Pidana, Jakarta: Ghalia Indonesia.
Kartosapoetra, Rein, 2008, Hak-Hak Tersangka dalam Proses Peradilan Pidana, Jakarta: Bina Aksara.
Lubis, M. Solly, 2009, Penegakan Hukum Pidana, Bandung: Mandar Maju.
Lamintang, P.A.F., 1997, Dasar-Dasar Hukum Pidana Indonesia, Bandung: Citra Aditya Bakti.
Momo, Kelana, 2002, Memahami Undang- undang Kepolisian (Undang-undang Nomor 2 Tahun 2002), Latar Belakang dan Komentar Pasal demi Pasal, Jakarta: PTIK Press.
Purnomo, Bambang, 1996, Teori Pertanggungjawaban Pidana, Jakarta: Sinar Grafika.
Prinst, Darwan, 2003, Hukum Pidana Indonesia, Bandung: Citra Aditya Bakti.
Ramelan, Rahardi, 2012, Lembaga Pemasyarakatan Bukan Penjara, Jakarta: Gramedia.
Sutendi, Adrian, 2010, Kedudukan Pelaku Kejahatan, Jakarta: Sinar Grafika.
Sudarmo, Achmad, 2011, Aspek Pidana dalam Perlindungan Konseumen, Jakarta: Bentang Pustaka.
Soemitro, Ronny Hanitijo, 2011, Metodologi Penelitian Hukum dan Yurimetri, Jakarta: Ghalia Indonesia.
Soekanto, Soerjono, 1986, Pengantar Penelitian Hukum, Jakarta: UI Press.
Perundang-Undangan
Undang-Undang Nomor 1 Tahun 1964 Jo Undang-Undang Nomor 73 Tahun 1958 tentang Pemberlakukan Undang-Undang Hukum Pidana (KUHP)
Undang –Undanf Nomor 8 Tahun 1999 Tentang Perlindungan Konsumen.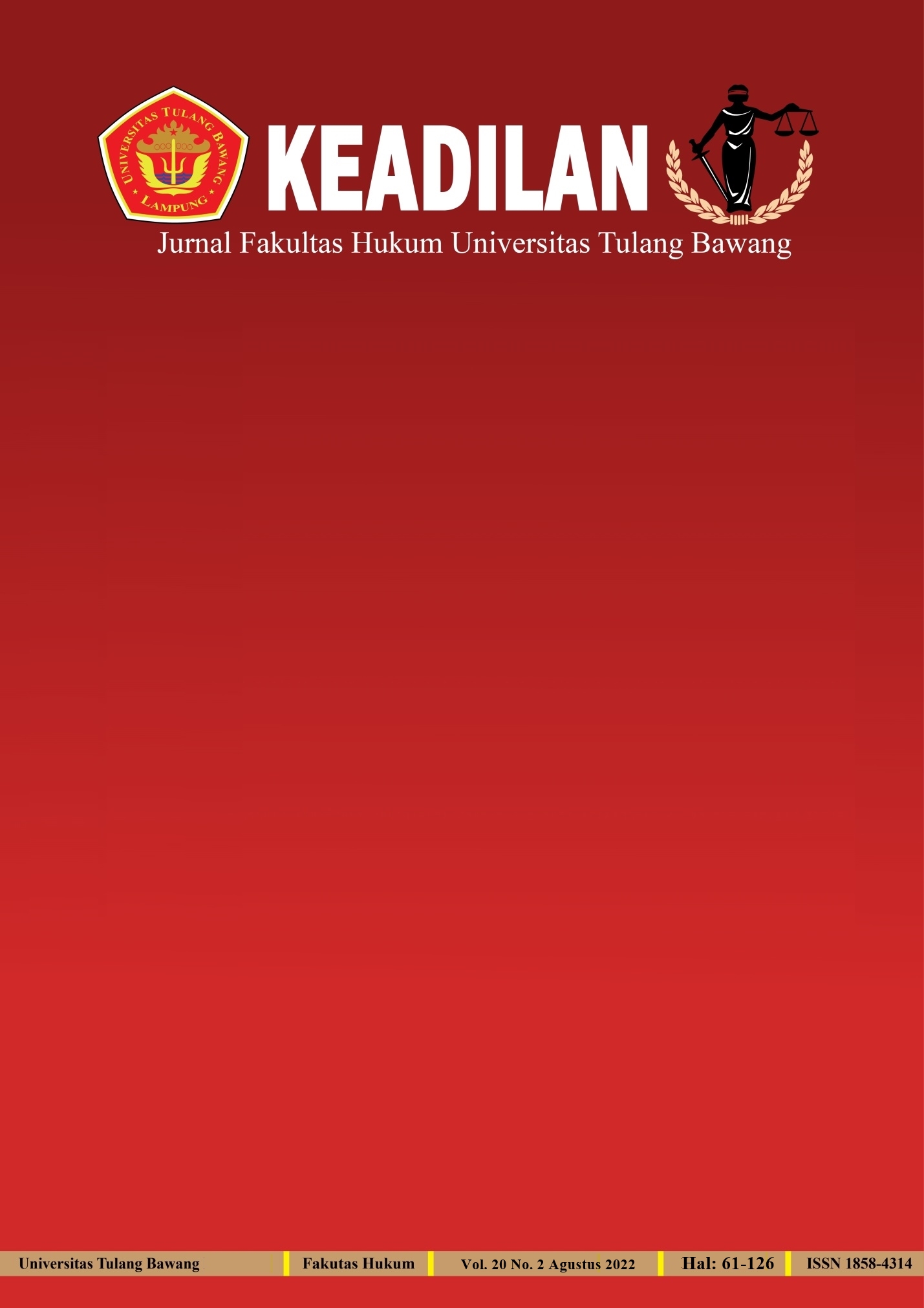 Downloads
License
This work is licensed under a Creative Commons Attribution-ShareAlike 4.0 International License.